We know this sounds like this should be obvious. Of course, you're sending your knives to us because they need sharpening. The majority of our 1st-time customers comment about how they had no idea just how sharp a knife could be. In training and quality control, we use the PT50 Series Sharpness Tester from Edge-On-Up. This gives us extremely precise feedback in order to maintain supremely sharp results.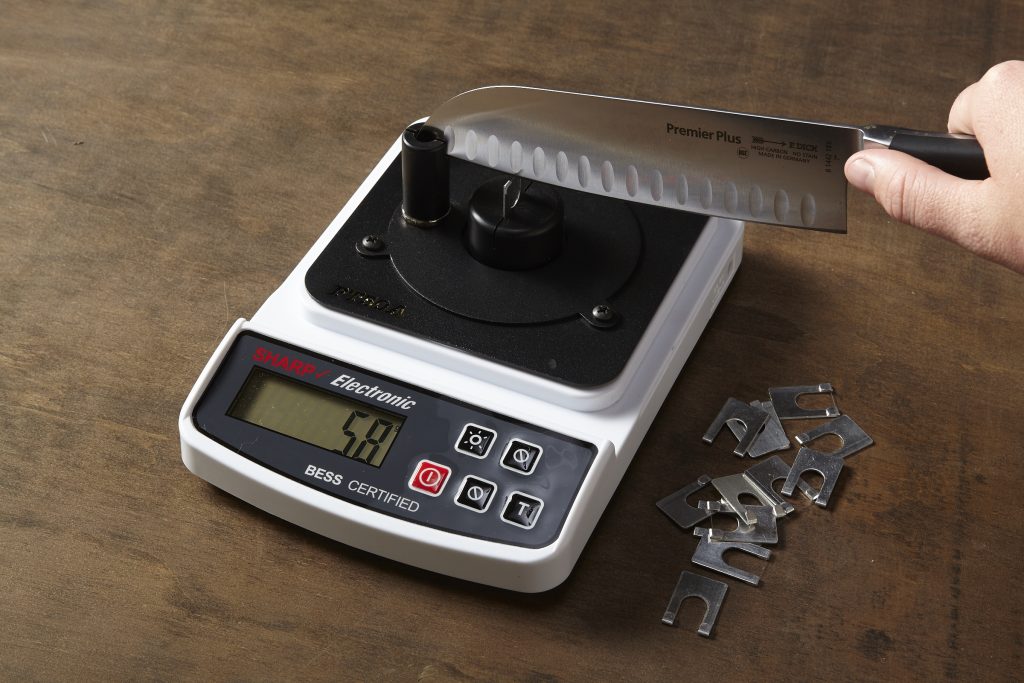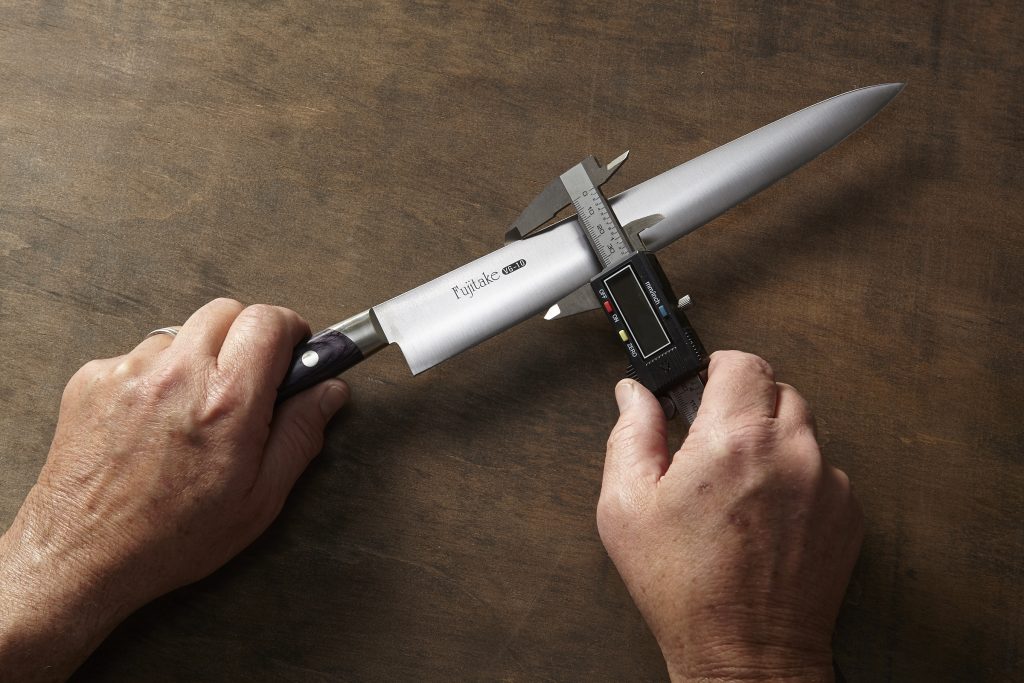 We pride ourselves on doing as little work as possible! And for you, this means we go to great lengths to minimize metal removal. No matter if it is a knife, scissor, or garden tool, we do our part to help make it's life last as long as possible.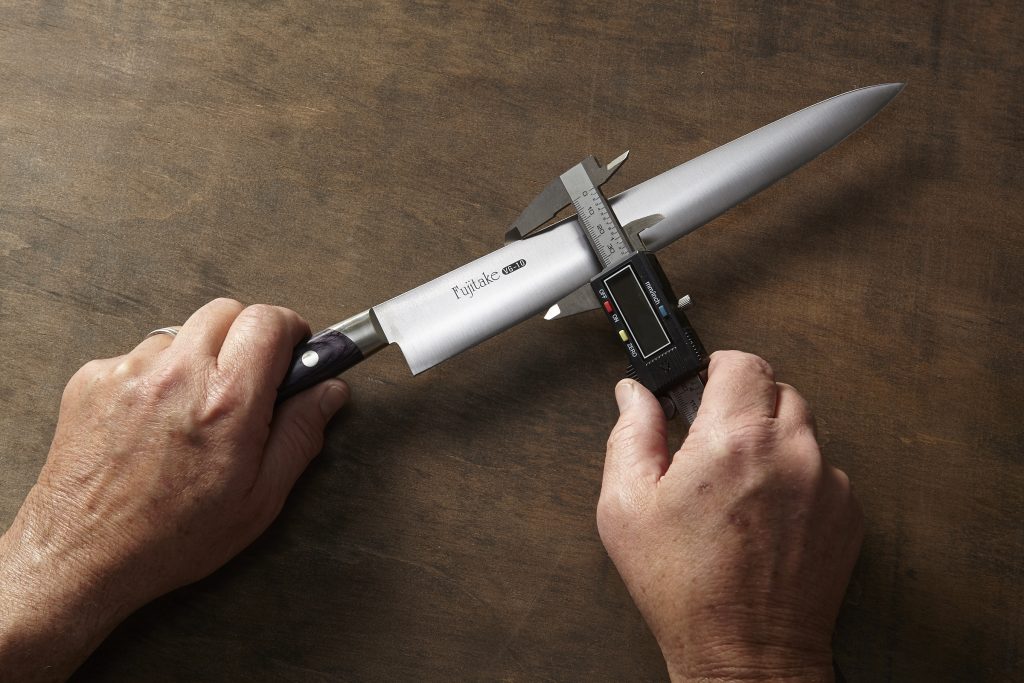 Cutting paper is commonly viewed as an excellent test to see if a knife is sharp enough. But, that is not very likely to be what will make you happy. Ultimately, it should cut vegetables effortlessly.
It should make you look like a pro when slicing a roast at the dinner table in front of your guests. It should add some joy to your meal prep, because we sharpened it.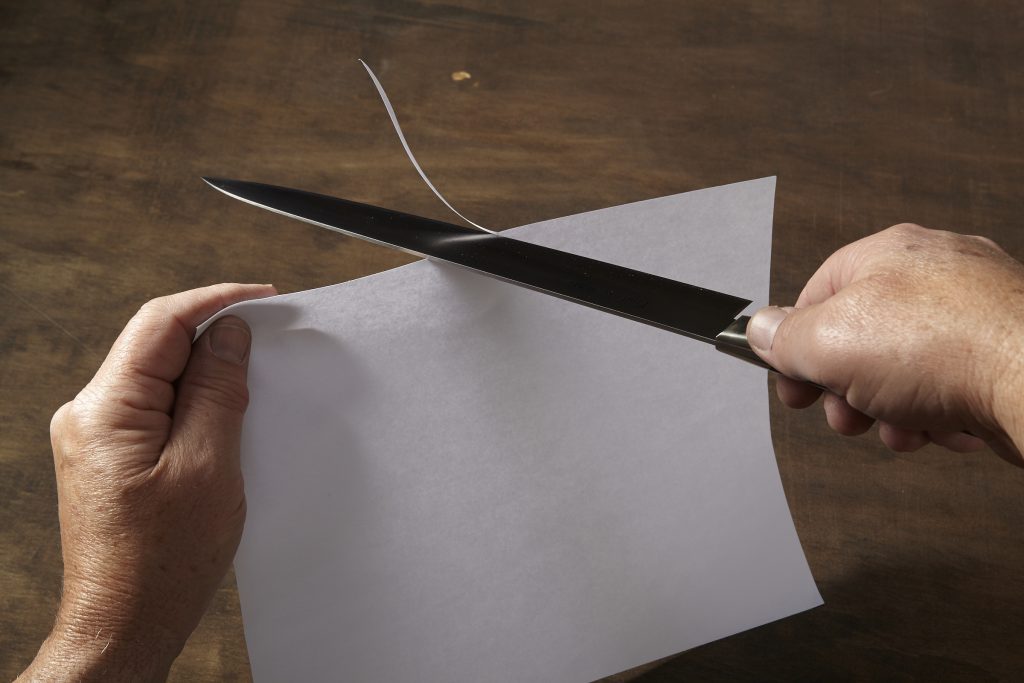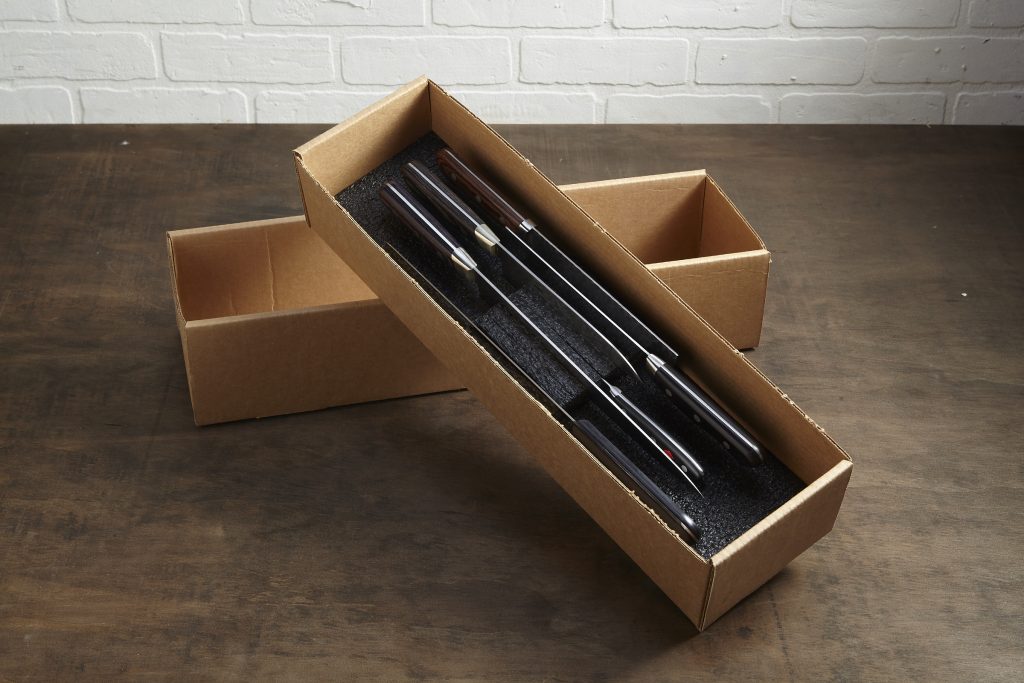 If we were going to ship our knives somewhere, they would be well protected and arrive as they should. We go to great lengths to make your knives amazingly sharp, and our service goes beyond just sharpening. We created a shipping kit that cradles your knives to protect not only the edges, but each entire knife.